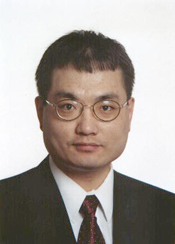 Education
Working Experiences
| | |
| --- | --- |
| 08/2007-present | Associate Professor, Department of Industrial and Systems Engineering, University of Wisconsin-Madison |
| 08/2002-07/2007 | Assistant Professor, Department of Industrial and Systems Engineering, University of Wisconsin-Madison |
| 01/2001-08/2002 | Assistant Research Scientist, Department of Industrial and Operations Engineering, University of Michigan, Ann Arbor, Michigan. |
| 01/2001-08/2002 | Adjunct Assistant Professor, Department of Industrial and Operations Engineering, University of Michigan, Ann Arbor, Michigan. |
| 09/2000-12/2000 | Graduate Student Instructor, Department of Industrial and Operations Engineering, University of Michigan, Ann Arbor, Michigan. |
| 07/1997-09/2000 | Research Assistant, Department of Mechanical Engineering, University of Michigan, Ann Arbor, Michigan. |
| 09/1996-05/1997 | Research Assistant, Department of Mechanical Engineering, John Hopkins University, Baltimore, Maryland. |
| 09/1993-07/1996 | Research Assistant, Department of Precision Instruments and Machinery, University of Science and Technology of China, Hefei, Anhui, P.R.C. |
Research Interests
My research interests are in the area of modeling, diagnosis, and control of complex manufacturing processes.
Modeling and analysis of large complex manufacturing systems: modeling of the variation propagation in large complex manufacturing processes, especially multistage machining process, variation management and tolerance allocation, design for variation reduction.
Process control for productivity and quality improvement: active real-time control of manufacturing processes, integration of statistical process control with automatic process control.
Information technology for diagnosis of manufacturing system: model-based diagnosis and prognositics of complicated manufacturing processes using sensor fusion, feature extraction, and pattern recognition
Dynamic analysis and active real-time control for mechanical system: Dynamic modeling and analysis of rotating machinery, real-time active vibration control and balancing of rotating machinery during speed-varying period.
Teaching
Honors & Awards
NSF CAREER Award, 2006.
College of Engineering Distinguished Graduate Student Award, University of Michigan, 2000.
Abel Wolman Graduate Fellowship, the Johns Hopkins University, 1996.
Hua Wei Fellowship, Guang Hua Fellowship, Bao Gang Award, Yi Lida Fellowship, Zhang Zongzhi Award, and Outstanding Student Award from University of Science and Technology of China from 89 to 96.
Distinguished Graduate of the University of Science and Technology of China, 1993
Sponsors
National Science Fondation (NSF)
Department of Energy (DOE)
National Institute of Standards and Technology - Advanced Technology Program (NIST - ATP)
National Institute of Standards and Technology - Technology Innovation Program (NIST-TIP)
SME Education Foundation
Office of University - Industry Relationship
OG Technologies
DCS
GE Healthcare